Anyone who's interested in show business has seen bad performances. Anyone who's been in show business has seen bad performances. For that matter, anyone in show business has given at least one bad performance. (Don't lie; you have and you know it.)
I was reminded of this today when a 1930 movie called "Danger Lights" was on TCM. "Danger Lights" falls in a period of filmmaking that I love. It's not just that it's a pre-Code picture, but it's also got actors who are still trying to figure out how to act in a talking picture. There are few things I enjoy more than early talkie acting. It's stiff and mannered and everyone involved is trying to figure out how to make the damn thing work. A clip from "The Lights of New York" ("the first 100% all-talking picture") gives a good example. Wheeler Oakman – the guy in the tuxedo – is as stiff a concrete. He's making noise. ("Take him … for … a ride"), but that's about it.

A word on pre-Codes, for those not in the know. From late 1927-early 1928 to late 1934, the Motion Pictures Producers and Distributors Association – or MPPDA (later to become the,MPAA) – pretty much let anything go in movies. While there were some restrictions on swearing and outright nudity (though they managed to get around that more than once), movies dealt with sex, divorce, substance abuse, and other topics. There's a vibrancy and energy to pre-Codes that movies really don't come close to meeting until, well, the 70s, when the Code goes out. (Though we still see remnants of it in the MPAA ratings of "G," "PG," etc.)
"Pettin' in the Park," the dirtiest number ever filmed.
The queen of pre-Codes was Barbara Stanwyck. In movies like "Baby Face" and "Ladies They Talk About," she not only sleeps her way to the top, she's utterly in charge of her own life. (She'd continue to be, post-Code; there are few actors of any gender who are ballsier than Stanwyck.) For my money, the king of the genre is Warren William. William, who's all but forgotten today (except by film buffs) was the most reprehensible cad imaginable. He'd take advantage of anyone and never look back. I particularly recommend 1933's "Employees' Entrance." When I describe it as an examination of a backstabbing department-store executive, it sounds dry as mummy dust, but there's so much life, double-dealing, and sex in the picture that you never think about the setting. William's leading lady is the 19-year-old Loretta Young, who reeks sex appeal; an appeal she'd soon lose.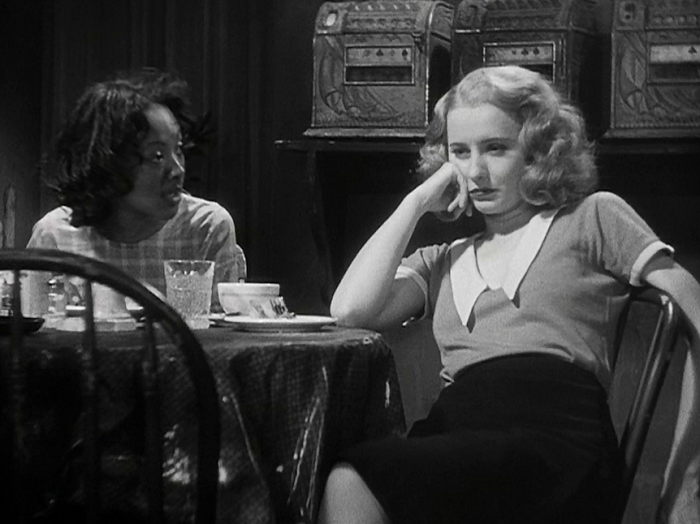 Theresa Harris and Stanwyck in "Baby Face."
Young and William in "Employees' Entrance."
In his post-Code career, William was tamed. He still played cads and ne'er-do-wells, but none of them were as sleazy as they had been. Young, on the other hand, got all pious. I don't like most of her post-Code pictures – she makes Doris Day look like a street-corner slut. One of my favorite anecdotes about Young, though, took place when Ethel Merman was rehearsing for a part on Young's television show. Merman, who had a mouth like a truck driver, complained about her gown: "Oh, shit. This goddamn thing is too tight." Young reminded her that they had a "swear box" on the set and that Merman would have to put in a quarter for using such language. Merman replied, "Here's twenty dollars, Loretta. Go fuck yourself."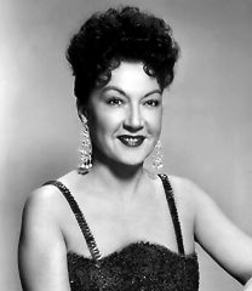 Anyway, "Danger Lights" has a relatively uninteresting plot. To quote the IMDb: "
The tough boss of a railroad yard befriends a young hobo, and unwittingly places in jeopardy his relationship with the woman he loves." The main reason I've DVRed it is because it stars Louis Wolheim, who's one of my favorite actors. Wolheim looks like a washed-up boxer, with a mashed-in nose plopped onto a meaty face, but he was a marvelous actor – and a genius. In addition to English, he spoke French, German, Spanish, and Yiddish, and he'd been a mathematics teacher at Cornell before becoming an actor.
Wolheim is always good (TCM was featuring his movies today as a birthday tribute – Happy 134th, Louis, by the way), but the thing that stood out for me was the performance by Robert Armstrong. Armstrong is another actor who had a long career – almost 40 years on screen, with nearly 200 credits – but who's virtually forgotten today.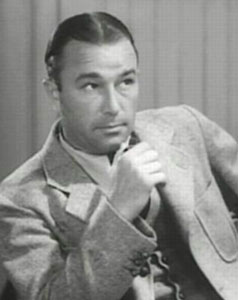 The thing about Armstrong, though, is that, despite that long career, he's mostly a terrible actor. If he's known at all, it's as his role as producer Carl Denham in 1933's "King Kong," which I consider the greatest bad performance ever given. As bad as he is in "Kong," it's an epic performance that goes so far, it crosses back over into good again (though it's never less than bad). There's something about "Kong" – now that I think about it – that promotes bad performances. The first remake in 1976 had Jeff Bridges, Charles Grodin, and Jessica Lange embarrassing themselves, and the less said about the abysmal digital mess overseen by Peter Jackson (I can't say he "directed" it), the better.
The King. Accept no substitutes.
As bad as Armstrong can be (and, in his favor, he's sometimes actually pretty good; you just have to cast him right), he's as nothing compared to Lois Chiles. Chiles's low points for me were her performances in the 1974 "Great Gatsby" and, especially, 1979's "Death on the Nile," an Agatha Christie murder mystery that had at least one critic say that Chiles was so bad, the mystery was why that rest of the cast hadn't murdered her.
Lois Chiles. Kill her! Kill her now!
But even Chiles can't compare to Colleen Camp in the supremely mis-named "They All Laughed," which was Peter Bogdanovich's 1982 attempt to revive the screwball comedies of the 30s. Unfortunately, the whole affair comes off as created by someone who had never heard the word "comedy" before. Camp (who's actually not bad in "Clue") gives a staggeringly inept performance; it's as though she were an illiterate who was seeing her lines written phonetically for the first time.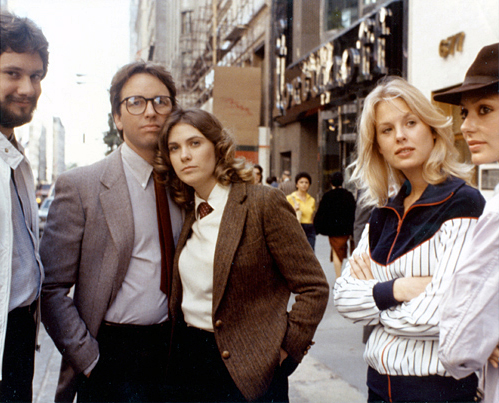 "They All Laughed?" No; no, they didn't.
For myself, I hope to never be worse than I was in either "Angel Street" or "Gaslight." I got called into the production late, and was asked to take over a large role on ten days' notice. I agreed because I was young, stupid, and looked forward to the challenge. After I took the part, I realized that the character, "Inspector Rough," came on and basically didn't stop talking for fifty pages. I could handle learning that many lines in those days – a feat that would escape me now – and I decided to perform the part in the worst Irish accent in the history of the theatre. (I was going to limit it to the English-speaking theatre, but I was so bad that I'll go international.) Fortunately, the production -- which was performed in the cafeteria of a junior high school – had its last week cancelled when some group had booked the space for a Thanksgiving dinner. Never have I been so glad to have a production to be over.
You may have noticed I gave two titles up there. It's the same play. The original title was "Angel Street," but it's commonly done nowadays under the latter title because of the movie version, which changed the name. I just can't remember under which of those titles we performed it.
We actually should have all played the whole thing under false names, but that's another matter.